Services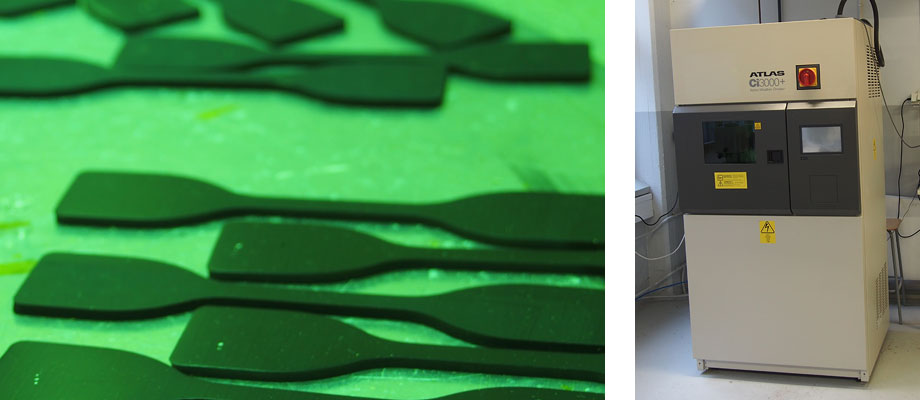 UV cabinet and weather-ometer
Compounding
We also do customised material coloring and compounding for special needs.
Testing
Fast simulation of weathering
With weathering tests we are able to test durability of products and materials in a fast and reliable way to correlate with conditions in nature. Our equipment include for example weathering chamber equipped with Xenon burner, ozone chamber, and UV cabinet.
Weather-ometer
Atlas Ci3000+ Xenon Arc Weather-Ometer®
Temperature range: BPT 40-110°C; BST 40-120°C
Relative humidity: 10-75% (valo), 100% (pimeä)
Option for spraying
UV cabinet
Ultra-Vitalux lamps, UV-A & UV-B
Temperature range: ~40-70°C
Ozone test chamber
Hampden Ozone Cabinet 2000-AM/U
Temperature range: 23-80°C
Ozone level: 0-200 pphm